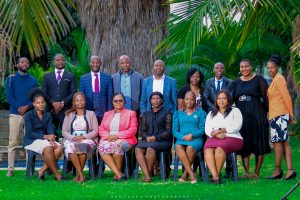 #About us
Jimat Development Consultants
JIMAT Consult Private Limited was established in 1992 as a development consultancy firm providing specialized technical advice and support services to governments, bi-lateral and multi-lateral donor agencies, the United Nations Group, and local and international non-governmental organizations who are involved in designing and implementing social and economic development programmes to uplift economies of developing countries and improve livelihoods of the poor and vulnerable populations.
We have earned diverse experience in advising and managing policy, programmes and projects implemented by Government departments, donors, non – governmental organisations and the private sector. We are a recognized provider of development consulting services in Sub-Saharan Africa in a number of thematic areas.
To be the first choice provider of consultancy services in developing and emerging economies.
Our mission is to satisfy the technical needs of our clients, who are mainly engaged passionately and professionally in the search for innovative approaches to fight global poverty and inequality.
We are imbued in our commitment to high quality and professionalism. We value the partnerships that we maintain in both developed and developing countries. Further, we thrive for efficiency in our operations and respect for deadlines. Our business is conducted in an ethical and transparent manner. By embracing diversity, Jimat fosters an environment of continuous learning and has provided technical assistance in diverse cultures and contexts.